Terry Richardson's Net worth
$8 Million
Terry Richardson, better known as Terrence Richardson, is an American fashion and portrait photographer. As of 2023, he has a net worth of approximately $8 million. He is best known for his photo campaigns for brands such as Marc Jacobs, Aldo, Supreme, Sisley, Tom Ford, Yves Saint Laurent, and more.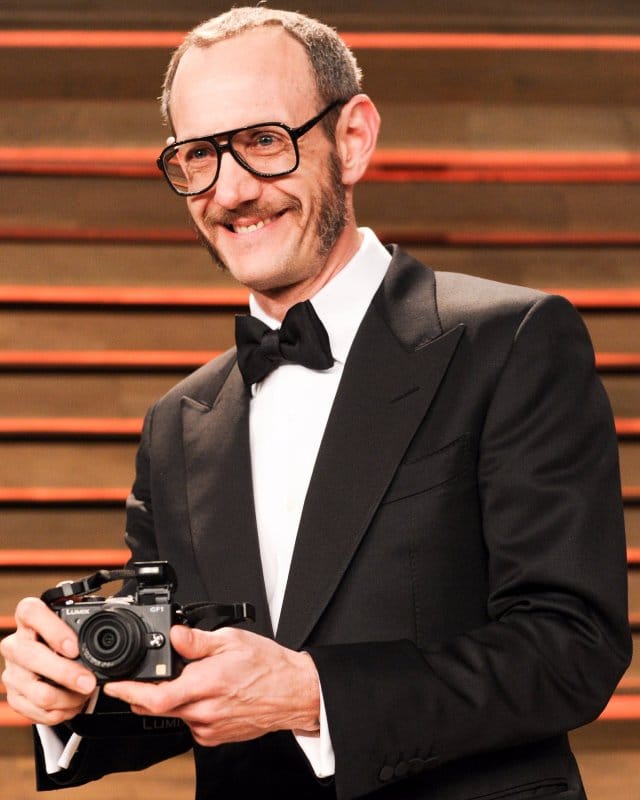 Early Life
Terry Richardson was born on August 14, 1965, and is 57 years old as of 2023. He was born in New York City, New York, US Richardson's parents were Norma Kessler and Bob Richardson. By profession, his father was a fashion photographer who struggled with schizophrenia and drug abuse and his mother was an actress. Richardson's father was an Irish Catholic and his mother was Jewish.
After his parents divorced, he moved to Woodstock, New York, with his mother and stepfather, Jackie Lomax. Richardson later moved to the Hollywood area of Los Angeles where he attended Hollywood High School. He moved to Ojai, California, with his mother and attended Nordhoff High School, when he was 16 years old.
Personal Life
Richardson was married to Nikki Uberti, a make-up artist, from 1996 to 1999. Richardson also dated political staffer and businesswoman, Audrey Gelman, from 2011 to 2013.
In 2014, he started dating his longtime photography assistant, Alexandra "Skinny" Bolotova. On March 19, 2016, Alexandra gave birth to twin sons. He said it was "the most powerful, inspiring, moving and humiliating experience I've ever had." In 2017, the couple married in Taos, New Mexico. He currently lives in Bearsville, New York.
Career
He has worked for magazines like Rolling Stone, GQ, Vogue, Vanity Fair, Harper's Bazaar, i-D, and Vice. Initially, Richardson wanted to be a punk rock musician. He played bass for four years in the punk rock band, "The Invisible Government", and various Southern California punk bands including Signal Street Alcoholics (SSA), Doggy Style, Baby Fist, and Middle finger.
In 1982, Richardson's mother gave him his first snapshot camera and he continued to use it to document his life and the Ojai punk rock scene.
In 1992, Richardson quit music and moved to New York's East Village, where he began filming scenes of young people's parties and New York City nightlife. It was in New York that Richardson found his first major success in 1994 when he published fashion photography for Vibe.
Later that year, his Vibe distribution was showcased at the Paris International Fashion Festival. In 1995, Richardson shot an advertising campaign for fashion designer Katherine Hamnett's spring collection. The campaign was particularly ugly because it featured young women in short skirts that exposed their pubic hair. Richardson then moved to London, England, where he continued to work with Marc Jacobs, Rolling Stone magazine, and more.
Short Bio
Name

Terry Richardson

Full Name

Terrence Richardson

Net Worth

$8 million

Date of Birth

14 August 1965

Birth Place

New York City, New York, US

Age

57 Years Old

Gender

Male

Nationality

American

Years Active

1993-2018

Profession

Fashion Photographer

Zodiac Sign

Leo

Parents

Father: Bob Richardson


Mother: Norma Kessler

Wife

Alexandra "Skinny" Bolotova (2017-Present)


Nikki Uberti (1996-1999)

Children

Roman and Rex
Terry Richardson's Social Media
Instagram: @terryrichardson