Kim Scott Mathers' Net Worth
$2 Million
Kimberly Anne Scott, better known as Kim Scott Mathers, is an American author and freelance illustrator. As of 2023, Kim Scott has a net worth of $2 million. She is widely known as the ex-wife of famous contentious rapper Marshall Bruce Mathers III, popularly known as Eminem.
Kim got media attention for her complicated relationship with Eminem. The couple not only got married twice but also got separated both times.
Kim Scott Mathers Biography
Eminem's ex-wife Kim Mathers was born on January 9, 1975, and is 48 years old as of January 2023. She was born in Warren, Michigan, USA, along with her twin sister.
In her younger years, Kim attended Lincoln High School, where she met her ex-husband, Eminem. After that, it is unknown whether she continued her studies at her university, as she shared nothing about her subject matter.
| | |
| --- | --- |
| Celebrated Name | Kim Mathers |
| Full Name | Kimberley Anne Scott |
| Net Worth | $2 Million |
| Date of Birth | 9 January 1975 |
| Birth Place | Warren, Michigan |
| Age | 48 Years Old |
| Gender | Female |
| Nationality | Religion |
| Ethnicity | White |
| Famous For | Eminem's Ex-wife |
| Profession | Author and Illustrator |
| Zodiac Sign | Capricorn |
| School/High School | Lincoln High School |
| College/University | N/A |
| Qualification | N/A |
Family
Kim's parents were Mr. Casimer Sluck and Mrs. Kathleen Sluck. She has a twin sister named Dawn Scott, with whom she used to spend a lot of her time.
Kim lost her sister on January 19, 2016, due to a heroin overdose. Her father died on March 18, 2019, and her mother died on July 23, 2021.
Husband And Children
Kim Mathers is currently unmarried but was previously married to popular rapper Eminem. She met her ex-husband Eminem in high school when she was 13 and he was 15.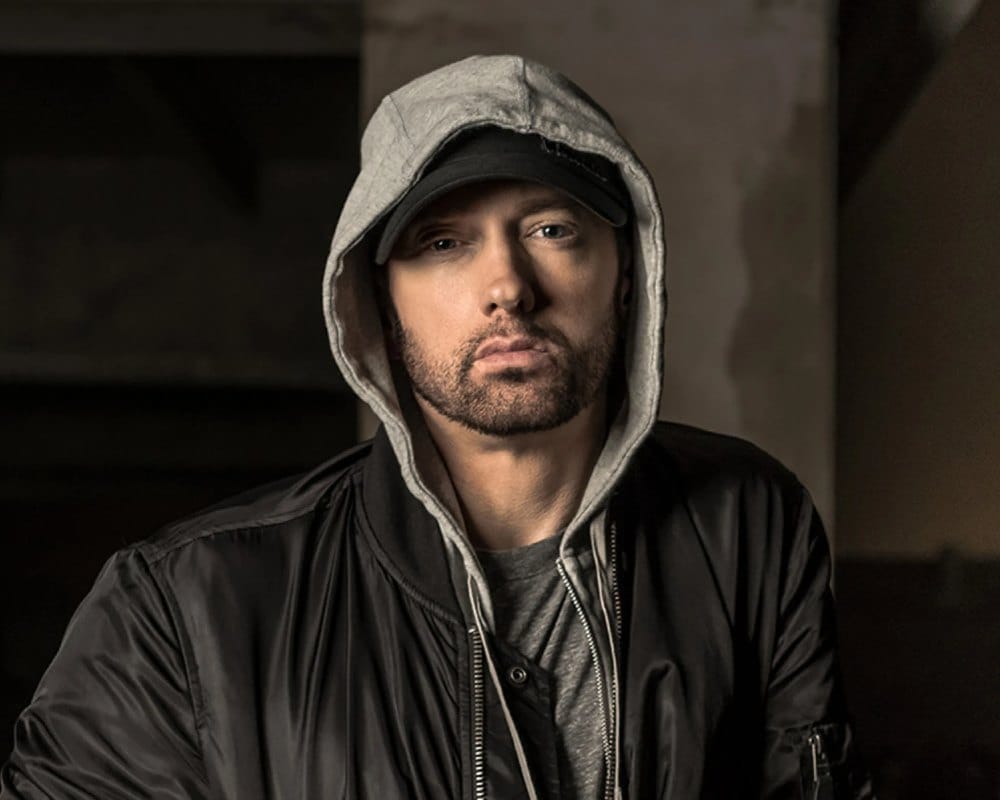 Kim and Eminem started dating in 1989. Their relationship was irregular, but they spent a lot of time in each other's company and worked out their differences. She dated Eminem for many years, and later in 1995, the couple welcomed their first child, Hailie Mathers. They married in 1999 but divorced in 2001.
After their divorce, Kim dated her boyfriend Eric Hartter and gave birth to their child, Whitney Scott Mathers, on April 16, 2002.
A few years later, Kim and Eminem remarried in 2006 but again got divorced the same year. When they came back together, Eminem adopted Whitney. Kim also has a son, Parker Scott, with an unknown man.
Kim and Eminem adopted Dawn's daughter, Alaina, while Dawn was battling heroin addiction. After Eminem and Kim divorced for the second time, they agreed to share custody of Hailie, while Eminem took full custody of Alaina and Whitney.
Parents

Father: Casimer Sluck


Mother: Kathleen Sluck

Siblings

Brother: –


Sister: Dawn Scott Mathers

Marital Status

Divorced

Ex-Husband

Eminem

Children (With Eminem)

Son: –
Daughter: Hailie Jade Mathers

Children (With Her Partners)

Parker Scott (with an unknown person)


Whitney Scott Mathers (with Eric Hartter)

Adopted children

Alaina Scott Mathers
Physical Appearance
A fitness fanatic, Kim has a strong, athletic physique with impressive body measurements of 34-29-37 inches.
Kim is 5 feet 8 inches tall and weighs about 59 kg. She has silky blonde hair and mesmerizing light brown eyes.
| | |
| --- | --- |
| Height | 5′ 8″ (1.73 m, 173 cm) |
| Weight | 59 kg (130 lbs) |
| Body Measurements | 34-29-37 inches |
| Eye Color | Light Brown |
| Hair Color | Blonde |
Career
Kim received an education, but the details of that education were not disclosed. According to reports, she used to be a mercenary writer and illustrator. The details of her work as a writer have not yet been disclosed publicly. Generally, she's an unknown woman in her personal life, but she got media recognition as the ex-wife of rap legend Eminem. At the time, she worked as a model, did interviews with him, and participated in many events. She has also worked with him for numerous brand promotions.
She wrote many children's books but never received publicity as a writer. Instead, she made headlines for her toxic relationship with Eminem, and in 2003, she was even charged with possessing drugs (cocaine) and unsafe driving with a suspended license.
Controversies
Kim Mathers has been involved in several scandals. In June 2000, she was seen kissing John Guerra in a parking lot. Eminem eventually found the man and attacked him, resulting in his arrest. At an event in Detroit, he sang a song about Kim and attacked his stand with an inflatable doll. Unable to bear her shame, she attempted suicide by slitting her wrists.
In 2001, she was arrested and charged with possession of drugs but was acquitted. Two years later, she was arrested again for reckless driving with two bags of cocaine. She was fined and put on probation, but it was later discovered that she had violated her probation, and she was sentenced to one month in prison.
In October 2015, Kim was found drunk after crashing her SUV into a pillar. Later, she confessed to drunk driving and attempted suicide. After a lengthy legal battle, she was fined $900 and sentenced to one-year probation.
According to TMZ, police and paramedics received complaints that someone was trying to end her life. When the team arrived on July 30, 2021, Kim was covered in blood and had numerous small cuts on the back of her legs. She was rescued and taken to the hospital and is currently receiving treatment.
Kim Scott's Social Media
Twitter: @Kimberly__Scott
FAQs
Who is Kim Mathers?
She is an American author, famous as Eminem's ex-wife.
How old is Kim Mathers?
She was born on January 9, 1975, and is 48 years old.
How tall is Kim Mathers?
She is approximately 1.73m or 5 feet 8 inches tall.